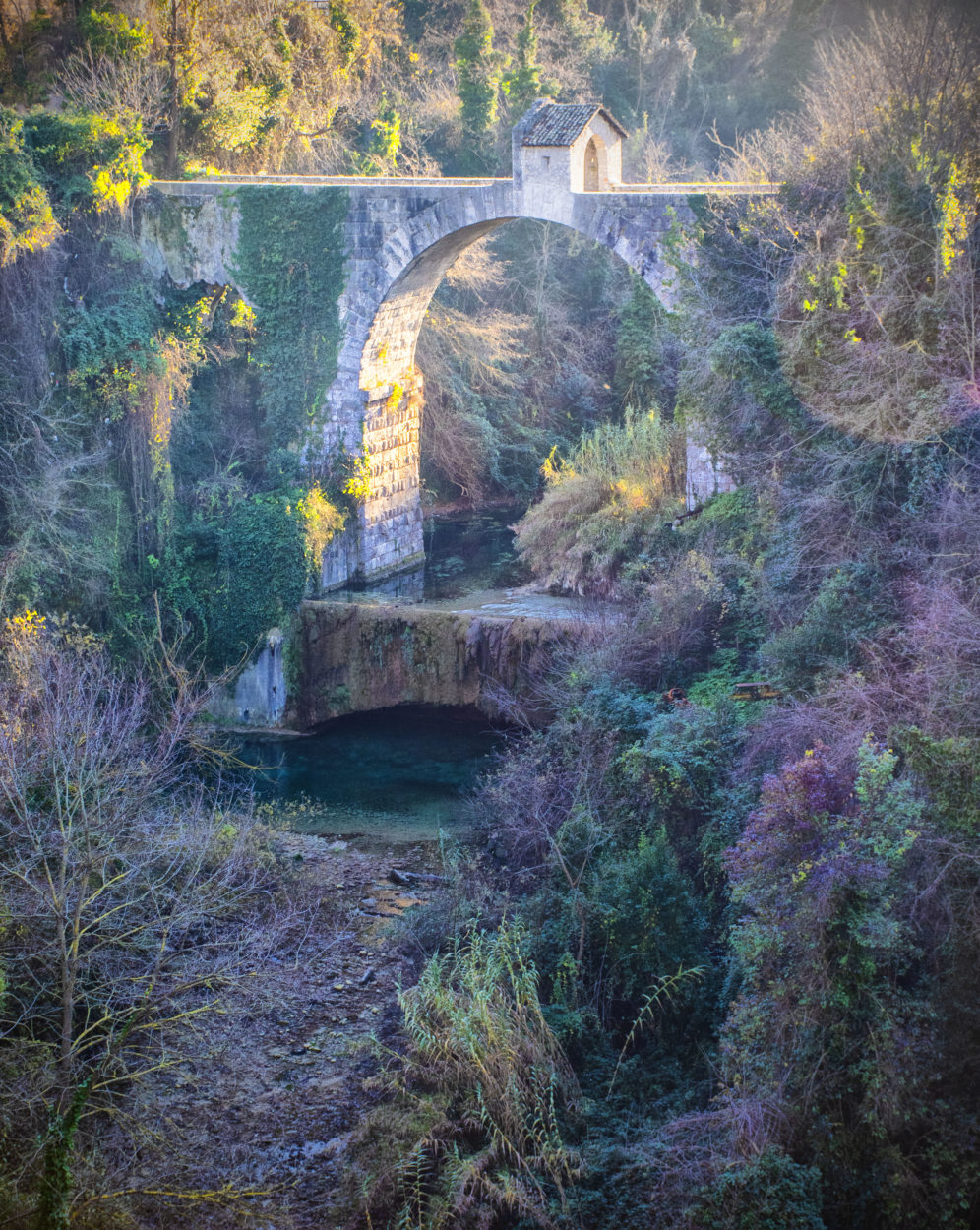 As we sit in our comfortable apartment in Ascoli Piceno, it is within a few days of the transition into a new year. Although snow has been visible in the higher elevations immediately west of Ascoli for several weeks, this morning we have had our first more serious snowfall of the season here in town.
It has become a habit to try and reflect on our overall experience with the ending of one year and the beginning of a new one. When this practice started, we were trying to get our heads around what was happening to us in the process of electively uprooting ourselves and attempted to become inserted into a culture about which we had only a superficial understanding. All be it, we were doing this at a time in our lives when, so-called conventional wisdom suggests that in your more 'mature years', tranquil stability and predictability ought to be part of your life. I guess we must have missed that particular talk show segment.
It is fascinating that while people have many fundamental similarities, we also seem to come in a variety of packages made up of different strains of restlessness, curiosity and a low threshold for boredom. Added to that variety in human makeup is the interesting probability of finding yourself in a committed, long-term relationship with another person with whom you share enough similarities in this mix of characteristics that you don't drive each other into frustrated distraction.
It seems to be a reoccurring thread in this Blog that we comment on our feelings of gratitude for being in a marital relationship that remains vital and gratifying even after more than thirty years of acquaintanceship. We apparently share enough core, temperamental characteristics to make the relationship work. The wonder to me is how we were smart enough to understand that as we began to get to know each other.
I freely confess, given her obvious attributes, I became very attracted to her and in time that developed into a committed relationship. Retrospectively, I realize I absolutely made the right decision, however, there may have been some possible initial elements of being motivated by the wrong reasons. As time has gone on, I have found myself ready to accept the idea that some subliminal, instinctual capacity might lead us in directions that we might otherwise miss in the noise of all the emotional, superficial stuff that crowds our lives.
Which brings me back to the underlying dynamic that still fascinates us; How did we end up becoming American expatriates in an Italian provincial town well off the beaten track? This decision seems even more unusual considering we were making a move like this at a time of our lives that many might want to be more risk averse. As committed to logic as we like to pretend, I have come to believe there was something instinctual that spoke to us suggesting how best to resonate with our core needs for continued growth by living in a stimulating, new adventure.
Among the dynamics involved in such a major readjustment to our lives is the issue of what happens to the matrix of past relationships that have a lot to do with how we define ourselves. That is not an easy one. I'm not sure we really yet understand all the implications of having removed ourselves from the physical immediacy of past relationships in one hemisphere by relocating to another.
Within most families, interpersonal relationships are in a near constant state of flux. That is certainly true in relationships with our own parents and in the relationships with our own children as they mature, become independent of us, have their own children, who are themselves in process of becoming more independent of their parents. More than one individual has found the issue difficult in accepting changes to their own identity from their role of having once been so necessary to one of simply being available.
So much of life seems to involve adjusting to the reality of change. It seems we attempt to create what passes for stability in the midst of being confronted with the necessity of adjusting to a constant flow of new experiences. In too many instances, we feel ill prepared for what can confront us. The challenge is finding a core of reliable stability in the midst of the new without fighting against change and, in the process, stagnating as a person. That challenge becomes more difficult with age as our own physical infirmities become a growing preoccupation. The concerns brought on by change are compounded with the emotional toll of confronting the loss of others close to us that becomes a more frequent and unwelcome reality.
These particular thoughts come to mind in the current circumstances in which we find ourselves. We are in the winddown stages of the Christmas – New Year's festivities. But we have also been firming up our travel arrangements to go to Florida to be with our close family as they confront serious health issues. Arlene's mother is battling a rapidly progressing degenerative malady that has essentially disabled this once vibrant lady. Apparently, the prognosis is not favorable.
My older brother suffered a stroke in the last several years and while making promising recovery progress, recently, he had a setback. Both of these people are very important to us and it is important for us to spend time with them while it is still possible. This is all the more difficult for Arlene as she is still trying to come to terms with the death of her younger sister the year before last.
When considering becoming expatriates, the issue of being available for family crises was a natural consideration. But there can be an offsetting reality in this increasingly inter-connected, globalized world. By living in the Central European Time Zone, we gain back six hours flying from Italy to the East Coast of the United States. This factor alone seems to involve only additional hours rather than days to our ability to respond. And then, we also SKYPE when we can and being able to see faces adds a great deal to continuing to be feeling in touch.
This holiday season also brought a special immediacy to our feeling of connectedness with close family. We are a blended family in that our three daughters are from a previous marriage of mine. It is a particular joy that the interaction with Arlene has always been one of such warmth and mutual affection.
Our oldest daughter, accompanied by three grandchildren, arrived on Christmas Eve from the San Francisco area to be with us for five days. It was the very first visit to Europe for the grandchildren. At this stage, the term grandchildren seems something of a misnomer. The oldest is 21 and will soon graduate from the University of Oregon. She spent her junior year living and studying in Japan. The next is 20 and in college and the youngest is 18 soon to graduate high school.
We have seen them over the past five years when visiting the U.S., but we are no longer looking into the faces of 'children'. These are now expressive, young adults each with their own distinctive personality. It was a wonderful visit we will cherish for a long time. It was interesting to experience each of us exploring how to re-relate to each other after we had all been through a variety of life changing experiences since we were last together.
The family was enthusiastic to be here and to gain a sense, first hand, of what their grandparent's life in Italy is actually like. They had a sense that we have been pleased with our new life, but it is another thing entirely to come here to experience it first-hand. Our 20-year-old grandson made an interesting observation that affirmed our perception of how connected we feel after five years as residents of Ascoli Piceno. In our walking excursions exploring the town, inevitably we met various Italian friends and acquaintances. Later, our grandson observed, "The faces of your Italian friends light up when they see you". As do ours when we see them.
In addition to the opportunity to reconnect in person, a highlight of the visit was to enjoy a Living Nativity Pageant held several times every holiday season at Grottammare, about 40 kilometers north of Ascoli and situated on the Adriatic coast. The older section of the town, situated above the contemporary area, retains its distinctly Italian medieval character. The community-wide participation in the Living Nativity pageant is another instance of Italians being proud of their communities and heritage. The town's people participate in costumes representing the First Century AD at the time of the birth of Jesus as reported in the Gospels. We will do a separate post with photos of that wonderful experience that has become part of our holiday tradition.
An implication of an increasingly globalized world is that formerly localized or even regionalized tensions now have broad-reaching consequences. Mass communication bombards us with vivid images of disasters and wars of every description involving locations far and wide. It is little wonder that ours is an age saturated in fears and anxieties.
A significant challenge is to retain an engagement with what is going on in a constructive way while finding avenues for composure and tranquility. For us, this particular stage of life we have entered, provides some unique opportunities in spite of all the obvious drawbacks. We are aware of some acquaintances who are also in this stage of life who seem filled with anxiety to the point of despair. At root seems to be a perception of having too little control over what happens to them. They talk about being blown about by the winds generated by others.
The more we think about it, perhaps an underlying motivation to take what some have called a risk and start a whole new life in a different place may have been a matter of asserting some control. We decided to do this and how we are approaching it is largely of our own doing. How do we feel that has worked out? – it is Liberating.
We suppose we could have opted for so-called stability and predictability but that wouldn't have been as much fun. So, as it turns out it was good we missed that particular talk show segment.
** The image above is the Ponte di Cecco built in the time before the current era to provide access from the east into what is now the historic center of Ascoli Piceno